I was recently surprised by the team behind the technical support and social media of the Micro:bit. I tweeted at them with some complaints about bugs in the online editor and issues with the hardware…within minutes, I had a response and a useful place to go.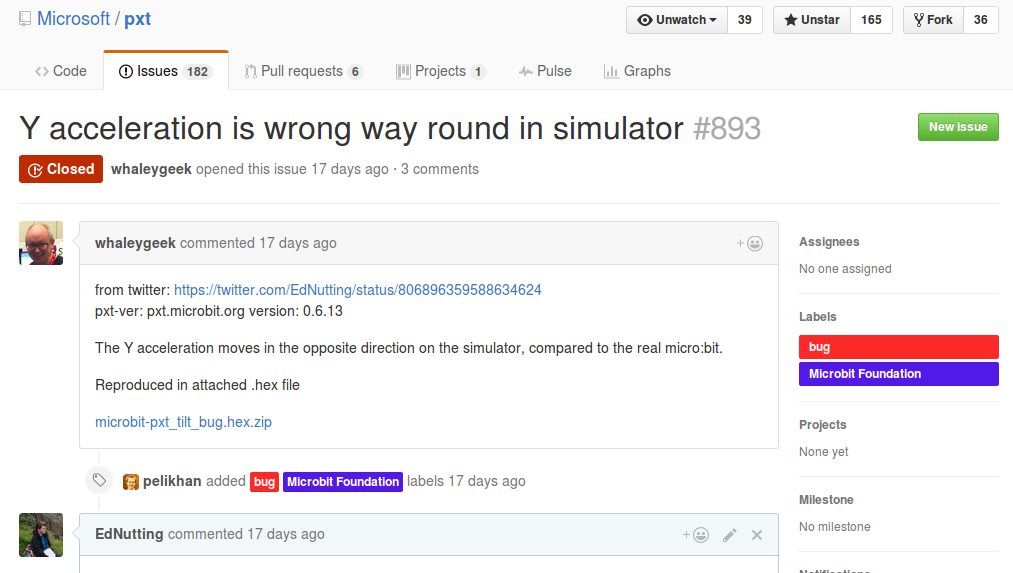 They kindly logged the software issue on GitHub for me and shortly after the team replied with details of the cause of the bug. In just over an hour, the beta version of the editor was fixed - an impressively quick turnaround!
As for the hardware issue? I'm still trying to narrow down a reliable process for reproducing the problem but I've been assured a quick email to the team will get me chatting to someone who can help. Given their helpful and quick responses so far, I believe they probably will be able to help.
Since the first issue with the Micro:bit software, I've contributed to several bug reports on the Github repository. I intend to continue doing so in the New Year and I look forward to being able to contribute valued opinions to what is a large-scale, wide-reaching, educational project.
Hats off to the people in the Microsoft team maintaining PXT - keep up the good work guys!