2016
Over the last year and a half, I've spent a lot of time figuring out how to create high quality explainer videos. Ten of my most successful ones can be seen in the FlingOS tutorial series on YouTube. So here follows my attempt to share what I've learnt, in an easy-to-use guide for creating high quality tutorial videos.
I created a short summary video of what's in this article:
I was recently surprised by the team behind the technical support and social media of the Micro:bit. I tweeted at them with some complaints about bugs in the online editor and issues with the hardware…within minutes, I had a response and a useful place to go.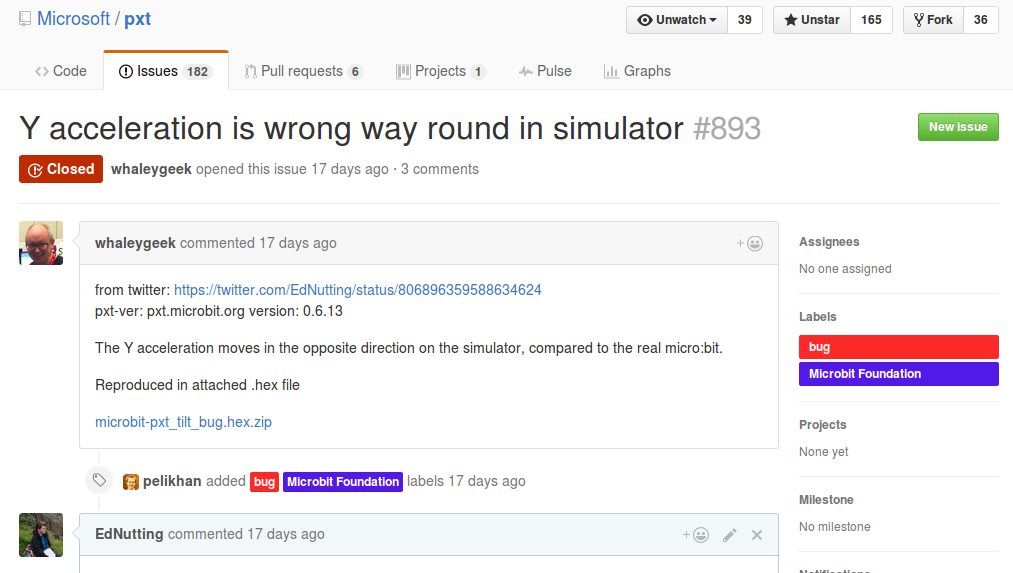 2013
TypeScript Documentation Generation - Fork & Pull Request
Following my post the other day, I've submitted a pull request for TypeScript Documentation Generation. I've modified the TypeScript compiler to add a –documentation option that auto-generates/compiles Wiki documentation files from the source code/JSDoc.
Recently I have been developing my TypeScript UI project, which is hosted on CodePlex. CodePlex comes with a reasonable Documentation Wiki tab and so I have been trying to build documentation for all my classes, interfaces etc. both inline (i.e. in the code) and on the project site. However, manually converting JSDoc to Wiki Docs is slow, laborious and very hard to keep up-to-date. To add to this, my sister has agreed to translate much of the online documentation into German. This presents me with the issue of how to automate documentation generation so I can get on with coding, and how to guide her on what does and doesn't need translating.
I recently announced that I am developing Data Binding for TypeScript UI (to be included in version 1.0.2). This article will give some more detail about why this is a good idea and how I plan to implement Data Binding into TypeScript. Data Binding, for those who don't know and for clarification, is a method of linking data in a source (typically a web server) to a UI control that the user sees. Data Binding involves a number of steps which can be thought of in this structure:
Access
Adaptation
Binding
Update
On Saturday I launched TypeScript UI. This is a new web-based project which I have created. Summarised, it is the following:
TypeScript UI is a user-interface library written in the TypeScript language. It is in Windows 8 Style and provides a powerful structure for creating HTML5/CSS3 web-based apps with an app/window-based design structure. It works in any HTML5 capable browser (subject to limitations of host PC) but also includes fallbacks for IE9 and Opera.
Yesterday I released the latest version of my Minecraft Server Manager for Windows. Version 2.3 comes with lots of new features and improvements including: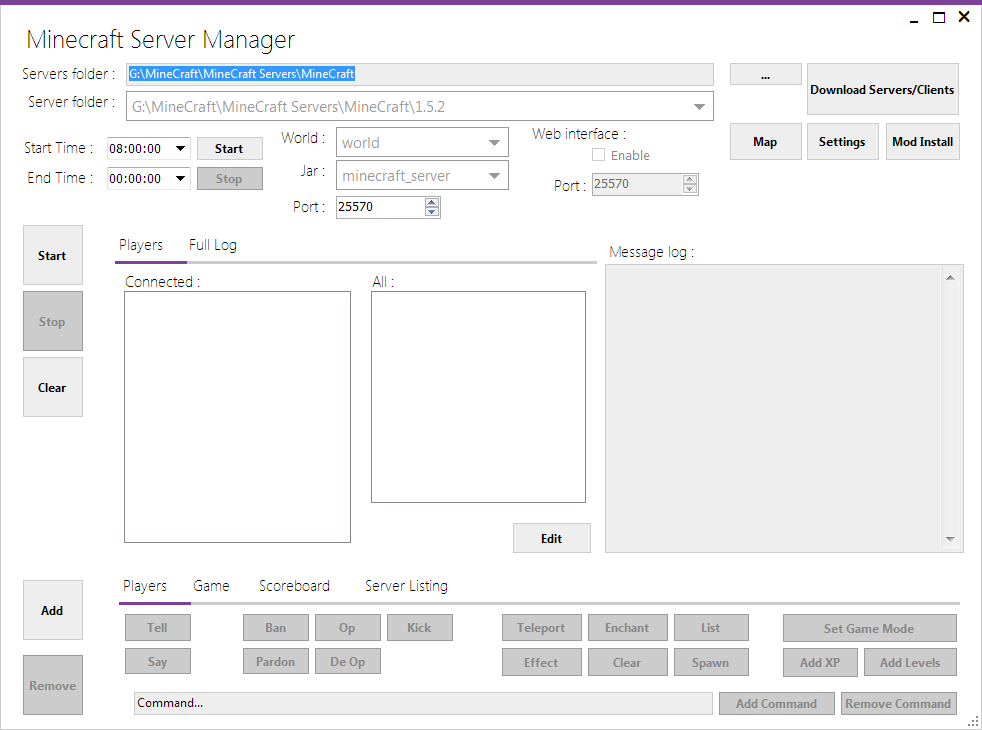 A bit of fun improvisation - I'm hoping to upload more stuff just for fun to keep a record of what I've done and share stuff with other when they ask what sort of thing I play.
Yesterday I released the latest version of my Minecraft Server Manager for Windows. Version 2.2 comes with lots of new features and improvements including:
Today I am officially launching the website for my Minecraft Server Manager project (hosted as open-source on CodePlex at mcsm.codeplex.com). The website can be found at: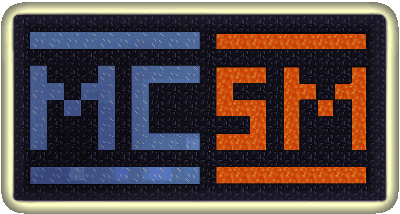 I've grabbed the domain names manageminecraft.com and manageminecraft.co.uk and will be launching them as a single site for all the latest & greatest of Minecraft Server Manager.
My Minecraft Server Manager project has gained two new members in as many days with new developments already being submitted!
Check out our CodePlex project for the latest release and to leave your own ideas.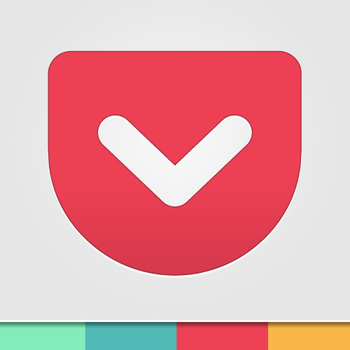 A nice little discovery today thanks mostly to this article. Pocket is a very handy free service that allows you to save web pages (mostly articles but videos and images too) for later reading. Not just reading though, which is one of the two cool features I'll point out later. It has apps for desktop, Android, iOS and even things like Chrome Extensions. I have downloaded and installed the Chrome extension, Chrome App and app for Android (4.2.1). There are two main wonderful things about this app.
TypeScript has to be one of the best new technologies that I am using this new year. After being offline for 7 days with my old Linux Laptop and just the latest Chrome browser, gEdit and the TypeScript compiler, I wrote over 5000 lines of code, testing it in just that one browser. With TypeScript picking up all my silly syntax errors and Chrome finishing off all the function/programmatic errors, the JavaScript that TypeScript helped me produce was next to flawless. I got home, tested it in all the major browsers (and some minor ones) and all I got, was one error in IE8 - even that barely counted as an error…
So you've got a computer and a phone - right? Just like most people…but what most people don't realise is that you aren't limited to just using one at a time. We've all probably heard of dual-screen (one computer, 2 screens, double the area to work on) but until recently, I hadn't heard of mouse/keyboard/clipboard sharing (nicely shortened to ShareKM). ShareKM allows you to share your computer's keyboard, mouse and clipboard with your Android phone. It's very simple, very easy to set up (well, with some caveats) and above all, allows you to utilise the power of all your devices at once!
I'll deal first with sharing from an Android (Galaxy S2, but any Android phone would do) to a Windows 7 PC.